The hardest part for many people is choosing an exercise that they would love to do come rain, shine, heat, or cold. You may decide to exercise indoors so that weather's not a factor, but other people find that being outside boosts the benefits. If you love the arts or tourist sites in your town, you could give daily walking tours (as a paid employee or a volunteer). What kind of exercise is best? Whatever physical activity you like to do is the one that's best for you. There's no one "best" for everyone, because if you hate the exercise, you won't maintain your program.

Whatever you choose to do, get moving and keep moving. Tracking your daily activity level in steps is an easy way to keep track of your total activity for the day. One minute of bicycling or swimming is the equivalent of 150 steps. Or you may decide to keep track in minutes. Whatever method you choose, make an activity log; a small notebook may be the best choice. Many fitness stores offer logs, and several websites have walking logs available as free downloads.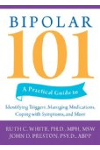 Continue Learning about Types Of Exercise


Exercise provides many health benefits - from fitness to increased physical and mental energy. In order to prepare yourself for a exercise routine, you need to research which exercise is right for you and how to fit a new exercise ...
e program into your daily schedule.
More