To exercise successfully at home, schedule the time to exercise, find an online workout or class, and make your environment workout-friendly. Watch celebrity fitness expert Dolvett Quince explain how you can skip the gym, and work out at home.
If you can afford it, get one piece of aerobic equipment, such as a treadmill, bike or stair climber. If you can't afford it, then use an exercise video. Or while you're watching your favorite TV show use some free weights or resistance bands. If you don't mind the weather where you live, get outside. "Fido" needs his exercise as well! My two German shepherds are the best excuse to get out every day, even when it's 20 degrees below zero!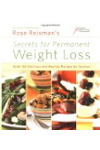 Continue Learning about Types Of Exercise


Exercise provides many health benefits - from fitness to increased physical and mental energy. In order to prepare yourself for a exercise routine, you need to research which exercise is right for you and how to fit a new exercise ...
e program into your daily schedule.
More