An exercise routine is built on a foundation and then constructed from there. A great example is building a house. As mentioned, you must first start with a strong foundation. If your foundation is weak then your house will not stand the test of time which included weather and age. After having a strong foundation you will be able to build the support of the house which would be you continuing your exercise now that you have a solid foundation. Lastly if putting the rest of the pieces together which would include everything left to build your house and now exercise is a part of your daily routine. From this example you can tell that construction is not my strong point. However, you must start with an initial step and stick with it to keep it strong. Eventually it will become a daily habit for you.
One of the best ways to establish an exercise routine is to constantly set daily, weekly, and monthly fitness goals that will keep you motivated, and inspired to accomplish what you plan to accomplish.
Ideally, after you get medical clearance to participate in a given exercise program, your physician will write a detailed physical therapy program for you to participate in. In this case, you will meet with a physical therapist 2-3 times a week until you feel comfortable doing the exercises on your own. As an alternative, find a personal trainer to show you how to perform the exercises that are right for you. Once you are comfortable with your exercise routine, check periodically with your therapist or trainer to make sure you are doing the exercises correctly. Also explore new exercises to keep your routine fresh and engaging.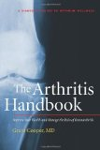 Continue Learning about Types Of Exercise


Exercise provides many health benefits - from fitness to increased physical and mental energy. In order to prepare yourself for a exercise routine, you need to research which exercise is right for you and how to fit a new exercise ...
e program into your daily schedule.
More