We all know we need to exercise regularly, but it can be so hard to get started.
You need a specific goal -- saying you're going to exercise is not specific enough.
Walking for 30 minutes on Monday, Wednesday, and Friday from 5:00 to 5:30 P.M. is specific.
The more specific the goal, the more likely you are to succeed.
Be realistic. Don't set goals that are too big and therefore unattainable. Pick reasonable goals that you can reach. Start small, be successful, and gradually build, and you'll be on your way in developing any healthy habit.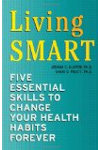 Continue Learning about Types Of Exercise


Exercise provides many health benefits - from fitness to increased physical and mental energy. In order to prepare yourself for a exercise routine, you need to research which exercise is right for you and how to fit a new exercise ...
e program into your daily schedule.
More