The best way to assess your health risks is to see your physician or medical professional and have a comprehensive health risk assessment and physical examination. These two assessments will evaluate and identify any possible health risks that would make exercise unsafe.
If you are not a consistent exerciser, it is safest to answer the following questions to assess your risk for starting a new exercise program. If you answer any of the following questions with a "YES," see your doctor prior to beginning to move:

1. Has your doctor ever said that you have a heart condition and that you should do only physical activity recommended by a doctor?
2. Do you feel pain in your chest when you do physical activity?
3. In the past month, have you had chest pain when you were not doing physical activity?
4. Do you lose your balance because of dizziness, or do you ever lose consciousness?
5. Do you have a bone or joint problem that could be made worse by a change in your physical activity?
6. Is your doctor currently prescribing drugs for your blood pressure or heart condition?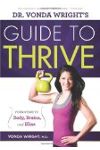 Continue Learning about Types Of Exercise


Exercise provides many health benefits - from fitness to increased physical and mental energy. In order to prepare yourself for a exercise routine, you need to research which exercise is right for you and how to fit a new exercise ...
e program into your daily schedule.
More