The American Diabetes Association recommends Splenda because it doesn't metabolize as a carbohydrate. There are some artificial sweeteners that aren't recommended because they simply don't have enough statistics or facts on them, like Stevia. So the ones that are tried and true like Splenda, Equal and Sweet-n-Low are recommended.
These days, eating sweets isn't "cheating"-- it's a choice. People with diabetes can eat sweets and still keep their blood glucose (sugar) levels on track. These options are all available for sweetening your foods:
sugar and other sweeteners with calories (such as honey and brown sugar)
reduced-calorie sweeteners (such as isomalt and sorbitol)
low-calorie sweeteners (such as aspartame and sucralose)
Continue Learning about Diabetes Type 2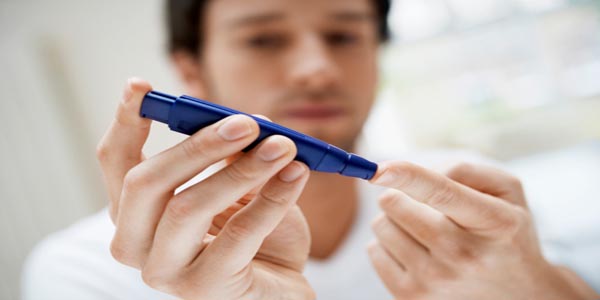 The most common form of diabetes, Type 2 diabetes may account for up to 90- to 95-percent of all diagnosed cases. Family history, aging, obesity, ethnicity, and a previous history of gestational diabetes are the biggest risk facto...
rs.
More