Type 2 diabetes, which is more common than type 1 diabetes, usually occurs in people over 40 and is called adult onset diabetes mellitus. It is also called non insulin-dependent diabetes mellitus. In type 2, your pancreas makes insulin, but your body does not use it properly. The high blood sugar level often can be controlled by following a diet and/or taking medication, although some people must take insulin. Type 2 diabetes is particularly prevalent among blacks, American Indians, Latin Americans and Asian Americans.
Also known as adult-onset or noninsulin-dependent diabetes, this life-long disease is preceded by insulin resistance, a condition where the body does not respond correctly to insulin. Environmental factors such as obesity, low physical activity, and a diet high in sugar and fat can aggravate the body's resistance to the action of insulin.

From Good Kids, Bad Habits: The RealAge Guide to Raising Healthy Children by Jennifer Trachtenberg.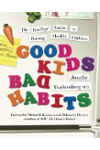 In people with type 2 diabetes, insulin is produced, but the cells do not respond to insulin as they should. Glucose has a hard time getting out of the blood and into cells. For some people with type 2 diabetes, diet, exercise, and oral diabetes medication together can help them keep their blood glucose levels on target without insulin injections. But for many people with type 2 diabetes, diet, exercise, and oral diabetes medication are not enough and insulin is needed.
Type 2 diabetes usually occurs in people over the age of 40, but may develop in younger people, especially among certain ethnic groups. Almost all people who develop type 2 diabetes are insulin resistant, and most have a problem with insulin secretion. Some simply cannot produce enough insulin to meet their bodies' needs, and others have a combination of these problems. Many people with type 2 diabetes initially manage the disease through diet and exercise but, as the ability of the pancreas to secrete insulin decreases, progress to oral medications and/or insulin.
With type 2 diabetes, the body makes insulin but not enough to meet the body's needs, or the body becomes resistant to the insulin produced. Type 2 diabetes is more common among African Americans, Latinos, Asians, certain Native Americans, and Pacific Islanders.
Continue Learning about Diabetes Type 2