We've seen a great deal of research that indicates a strong link between sleep disorders and Type 2 diabetes. Now there's evidence that this link may be genetic. A new study reveals scientists have found a relationship between a gene associated with the "sleep hormone" melatonin, and the risk of developing Type 2 diabetes.
A group of researchers from France, Canada and the UK have discovered a link between the risk of Type 2 diabetes and several mutations in the body's melatonin receptor gene, a gene known as MTNR1B. Working with a group of 7,632 European women -- 3,186 of whom already had Type 2 diabetes -- researchers found:
40 different -- and rare -- mutations to the melatonin receptor gene associated with varying degrees of increased risk of Type 2 diabetes.
4 of these rare mutations actually caused a total loss of function in the melatonin receptor gene
Analyzing these 4 mutations in an additional 11,854 people, researchers found that the presence of any single one was associated with a significantly increased risk of Type 2 diabetes -- a risk as much as six times higher than average.
Previous research had already established a link between diabetes risk and other, more common mutations to the melatonin receptor gene MTNR1B. This new study has revealed both a wider range of mutations to the gene that can affect diabetes risk, as well as the elevated risk among the 4 rare mutations that disable the receptor gene altogether.
Continue Learning about Diabetes Type 2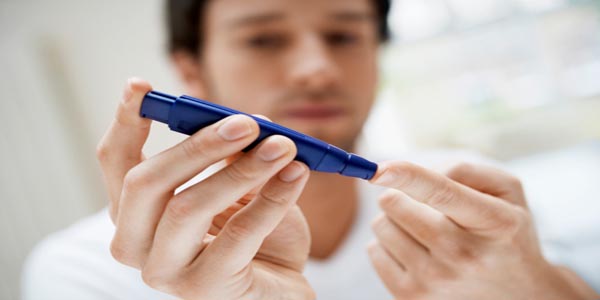 The most common form of diabetes, Type 2 diabetes may account for up to 90- to 95-percent of all diagnosed cases. Family history, aging, obesity, ethnicity, and a previous history of gestational diabetes are the biggest risk facto...
rs.
More