Type 2 diabetes can be a very serious condition, both acutely and chronically. If type 2 diabetes goes unnoticed it can cause severe increases in blood sugar, which can lead to hospitalizations and death. Long term, the disease can be very serious as well, causing kidney damage and sometimes failure, heart disease, skin infection and severe nerve pain in the legs and feet. People at risk for type 2 diabetes should be screened regularly to catch the disease early.
Type 2 diabetes is a very serious condition requiring major lifestyle changes over the long term. It is associated with being overweight and having hypertension and cholesterol problems. Type 2 diabetes is a poly-pharmacy condition requiring multiple medications to keep these important medical problems under control. In addition, these type 2 problems are often silent, which means people feel no different whether their blood pressure, cholesterol or glucose levels are well-controlled or not. The lack of symptoms, even when they are poorly controlled, results in many people feeling no sense of urgency to take their medications. It takes a lot of motivation to take a handful of prescription medications and/or injections a couple of times every day, not to mention the high cost for some of these drugs.
Continue Learning about Diabetes Type 2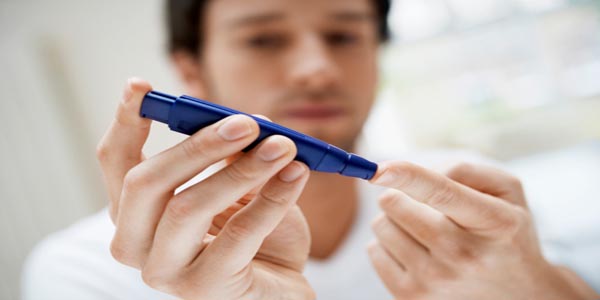 The most common form of diabetes, Type 2 diabetes may account for up to 90- to 95-percent of all diagnosed cases. Family history, aging, obesity, ethnicity, and a previous history of gestational diabetes are the biggest risk facto...
rs.
More