Type 2 diabetes, the most common form of the disease, continues to plague Americans, and many don't even know it. According to the U.S. Centers for Disease Control and Prevention (CDC), 8.1 million U.S. citizens have diabetes but haven't been diagnosed. And out of the 86 million who have prediabetes, only 11% realize they have the condition.

Diabetes is the seventh leading cause of death in the U.S., at a cost of $245 billion per year. Nevertheless, years of research have confirmed that exercise and smart eating is the key to preventing type 2 diabetes -- even if you don't know you have it.
Type 2 diabetes is becoming increasingly common in the United States. According to the CDC, it is estimated that 26 million Americans have type 2 diabetes, with an estimated 79 million having prediabetes. Worldwide the incidence is increasing as well. The International Diabetes Federation estimates as many as 366 million people worldwide have the disease.
There are several types of diabetes, but type 2 diabetes is by far the most common. It's estimated that of the nearly 24 million adults who have diabetes in America, 90 percent-95 percent have type 2, about 5 percent-10 percent have type 1, and 1 percent-5 percent have another form of diabetes.
Type 2 diabetes is much more common than type 1. The U.S. Centers for Disease Control and Prevention says 90% to 95% of people with diabetes have type 2. Type 2 diabetes is more common in some ethnic groups, including African Americans, Latinos, Native Americans, Asian Americans, Alaska Native, Native Hawaiians and other Pacific Islanders.
Diabetes is growing at an alarming rate. More than half of Americans will have diabetes or be prediabetic by 2020, at a cost to the U.S. health care system of $3.35 trillion if current trends go unabated, according to a report released by UnitedHealth Group.

Diabetes is one of the fastest-growing diseases in the United States and currently affects about 26 million Americans. Another 67 million Americans are estimated to have prediabetes, of which 60 million are unaware that they have the condition.

Type 2 diabetes is the most common form of diabetes. It used to be called adult-onset diabetes but it can occur at any age, even in children. Although it's a serious condition that won't go away, you can learn how to take care of your diabetes and live a healthier life.
Type 2 diabetes is by far the most common kind of diabetes in the world, and it is growing at near epidemic rates. Many experts argue that it is already an epidemic.

Recent data from the American Diabetes Association (guaranteed to be out of date by the time you read this) estimates that 8% of the population of the United States has been formally diagnosed with diabetes, and that the best guess is that a much larger number are walking around unaware they have it. If you were given the "bad news" today, you'd be only one of over 4,000 Americans who were having the same bad day. Mind boggling.
The rate of type 2 diabetes in America is ballooning, reaching unprecedented proportions in communities throughout the nation. Many questions ensue: Why are so many Americans being diagnosed with the disease? What are the implications of the epidemic? And how can individuals feel empowered in the wake of staggering statistics?

Currently, an estimated 24 million Americans have type 2 diabetes, which is an increase of more than 3 million people since 2005. By 2010, estimates suggest that an astonishing 10% of the American population will have type 2 diabetes. It is also estimated that 57 million individuals currently have prediabetes, placing them at an elevated risk for developing diabetes. Even more, diagnosis rates are on the rise. Between 2005 and 2050, the diagnosis of diabetes in the U.S. is likely to more than double to 48.3 million people. Researchers estimate that one third of men and two fifths of women born in the U.S. in 2000 are considered to be at risk for the disease. These trends align with the prevalence of obesity in America, which has more than doubled in the last 19 years. An alarming 1 in 4 Americans is currently considered obese, putting them at increased risk for type 2 diabetes. And these trends are also found around the world, making type 2 diabetes a truly international epidemic.
Nearly 24 million Americans, or about 8 percent of the population, have been diagnosed with diabetes, and approximately 90%-95% of these cases are type 2 diabetes. Type 2 diabetes typically affects older people, or those aged 45 years and older, and those who are overweight. However, the number of children and adolescents with type 2 diabetes is rapidly rising, most likely due to our society's increasingly sedentary lifestyle.
Type 2 diabetes is much more common than Type 1 diabetes. It affects more than 22 million Americans and projected to double by the year 2025. It typically occurs when your cells resist the insulin that comes knocking at their doors, leaving glucose to circulate in your bloodstream instead of being used to fuel your cells.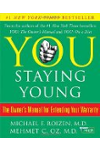 Continue Learning about Diabetes Type 2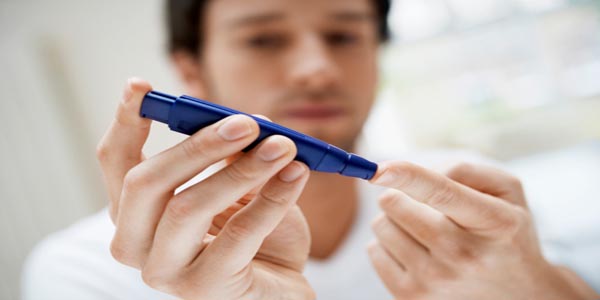 The most common form of diabetes, Type 2 diabetes may account for up to 90- to 95-percent of all diagnosed cases. Family history, aging, obesity, ethnicity, and a previous history of gestational diabetes are the biggest risk facto...
rs.
More