First and foremost blood sugar can be controlled in anyone, it's the degree of effort and number of medications it takes to do it that varies. At its most basic level, the most common type of diabetes, Type-2, is a disease of insulin resistance. It's insulin resistance that's the root cause of all the trouble, so as such, all diabetes medications could be said to treat insulin resistance.
The only drugs that are engineered specifically as anti-insulin resistance medications, however, are the TZD class which include Actos and the recently controversial Avandia. The common, safe, cheep, and effective diabetes starter-drug metformin has a small insulin sensitizing effect as well.
Although it seems counter-intuitive at first glance, insulin is a great way to fight insulin resistance. You might think that this is just throwing gasoline on a bonfire, but in fact it gives your body a break. By adding insulin from the outside, you can reach a steady blood sugar without so much work from the inside. This serves to preserve some of the body's insulin producing capabilities, which would otherwise burn out form over use.
For people who are very, very, very insulin resistant we have a special insulin called U-500 that is five times stronger than "normal" insulin. This helps to reduce the volume of liquid needed while maintaining the effect. More bang for the buck, as it were.
And of course, sometimes the best medication is no medication at all. Insulin resistance itself can be reduced without medication by losing weight. The exact numbers escape me, but I think you buy a 7% drop in insulin resistance for every 10% of your weight you lose. The bottom line is that Even a few pounds can lower your insulin resistance and improve your blood sugar with no additional medication.
Continue Learning about Diabetes Type 2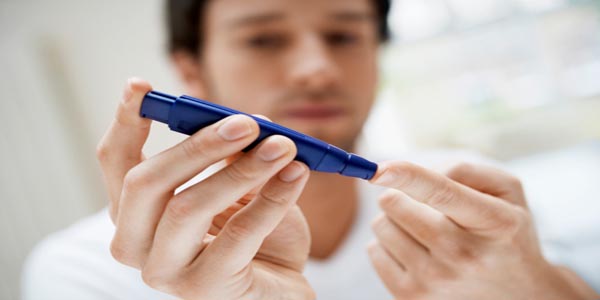 The most common form of diabetes, Type 2 diabetes may account for up to 90- to 95-percent of all diagnosed cases. Family history, aging, obesity, ethnicity, and a previous history of gestational diabetes are the biggest risk facto...
rs.
More