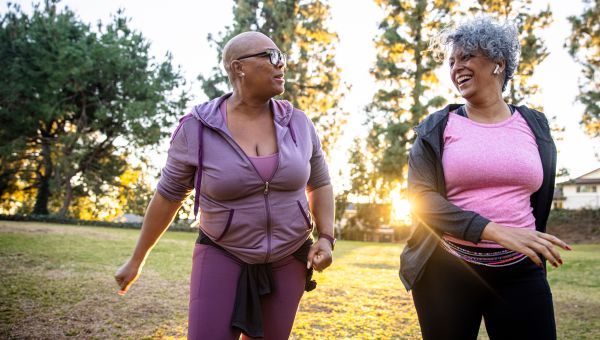 Want to reduce your risk of disease by a whopping 78 percent? (Who doesn't?) Following just four little rules could help prevent cancer, diabetes, heart disease, and stroke.
The rules are, in order of importance, (1) watch your weight, (2) say no to cigarettes, (3) take a daily walk, and (4) stick to a produce-and-whole-grains-focused diet. According to a large European study, disease prevention really is that straightforward.
People in the aforementioned study who had a BMI under 30, never smoked, got at least 3-1/2 hours of physical activity each week, and ate a relatively healthy diet—meaning a little meat and lots of fruit, veggies, and whole grains—enjoyed major risk reductions for all sorts of diseases.
Reduce your risk
Okay, okay. We know that following those four rules is not as simple as it sounds. If it were, we'd all live to be 100. But don't worry. The study showed that there were also benefits to following just three of the rules. As well as just two. And yes, even following just one of the rules conferred some health benefits. But why not shoot for all four and enjoy disease prevention for the major diseases? Here are some tricks and tools that could help you prevent cancer, diabetes, heart disease, and stroke.
Find out how these four important habits are affecting your RealAge by updating your test.
Medically reviewed in September 2019.