Type 2 diabetes can develop very slowly, so slowly that many people are surprised to learn they have the disease.
The classic symptoms include:
significant thirst
frequent urination (especially at night)
feeling tired or ill
blurred vision
frequent infections
slow wound healing
However, there are some less obvious symptoms of diabetes. If you are 45 or older and experience any of these symptoms, the American Association of Diabetes Educators (AADE) recommends asking your doctor about getting tested for diabetes:
You find it harder to see or hear clearly. Hearing loss is twice as common in people with diabetes as in those who don't have the disease. And a build-up of glucose in the blood can make your vision blurry by distorting the shape of the lens in your eye.
You feel tired and grouchy. Age may slow us down a little, but if you feel exhausted and irritable all the time, see your healthcare professional.
You're having unusual skin or nerve symptoms. Dry, itchy skin may just mean your skin isn't as supple and moist as it used to be or it can indicate diabetes. Other indications may include dark, velvety patches of skin around the neck or other parts of the body, cuts and bruises that don't heal and tingling and numbness of the hands and feet. Excessive glucose can damage your blood vessels and nerves.
You feel hungry -- constantly. When your body doesn't use glucose effectively, it needs more fuel. So, you always feel hungry and want to eat.
You are continually thirsty and go to the bathroom a lot. These are related. If you have diabetes, your body tries to get rid of the glucose that's building in your blood, so you urinate frequently. When you do, you lose a lot of fluid, leaving you dehydrated and thirsty.
If you have any of these symptoms, don't be afraid to seek help. Diabetes is manageable, but your best chance of staying healthy longer is to seek treatment early. Talk with your healthcare professional and look for a diabetes educator who can help you be as healthy as possible by managing your condition to fit your lifestyle.
There are many different symptoms of type 2 diabetes. Unlike type 1 diabetes, these symptoms can develop over a long period of time, even years. However, some of the symptoms for type 2 diabetes are very similar to those found in type 1. These include excessive thirst, increased urination, strong hunger (even though you are eating properly), irritability, and blurred vision. Other symptoms not typically found in type 1 diabetes that are found in type 2 are dark patches of skin and a decreased ability to fight off infection. You may have some of these symptoms, and they may or may not be related to diabetes. However, speak to your doctor if you are experiencing symptoms to be certain.
People with type 2 diabetes often do not experience any warning signs. Possible warning signs include:
Frequent infections, especially involving the skin, gums, and bladder
Blurred vision
Numbness in the legs, feet, and fingers
Cuts or bruises that are slow to heal
Itching
Any signs of type 1 diabetes, such as frequent urination, increased hunger or thirst, unexpected weight loss, irritability, weakness, and fatigue
The symptoms of type 2 diabetes develop gradually. Their onset is not as sudden as in type 1 diabetes. Symptoms may include fatigue or nausea, frequent urination, unusual thirst, weight loss, blurred vision, frequent infections, and slow healing of wounds or sores. Some people have no symptoms.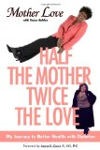 Some people have symptoms of diabetes before they are diagnosed. Typical symptoms of type 2 diabetes or high blood glucose are:
frequent urination
fatigue
extreme thirst
blurry vision
extreme hunger
frequent infections
unexplained weight loss
But, many people have no symptoms at all. You can have type 2 diabetes for as long as 10 years before it's diagnosed. Unfortunately, even before it's diagnosed, diabetes can harm the body. That's why it's important to have a blood glucose test to check for diabetes if you're 45 years old or older, especially if you're overweight. If you're younger than 45 and have other risk factors, ask your doctor whether you need to be tested.
Type 2 diabetes symptoms may include:
Subtle symptoms of type 1 diabetes (such s fatigue, weight loss, irritability or blurred vision)
Itchiness
Tingling or numbness in hands or feet
Sore that heals slowly
Recurring bladder infections
Often people with type 2 diabetes are unaware that they have it, as they have no symptoms. Some people have symptoms that may include urinating frequently, drinking or eating more than usual, numbness or tingling in hands or feet, weakness, dry skin, different sorts of infections (urine, skin, etc.), blurry vision, erectile dysfunction, constipation, urinary accidents/leakage, genital itching. These symptoms are not limited to diabetes type 2, and could be due to another diagnosis; therefore, it is wise to check with your regular doctor.
Continue Learning about Type 2 Diabetes Symptoms and Signs