Approximately one of every 400 to 500 kids has diabetes. While roughly 13,000 children are diagnosed with type 1 diabetes each year, the numbers for type 2 diabetes are less clear. However, the Centers for Disease Control believe that with the increasing rate of obesity, new cases of type 2 account for 8% to 43% of all diabetes diagnosed.
From Good Kids, Bad Habits: The RealAge Guide to Raising Healthy Children by Jennifer Trachtenberg.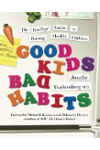 Diabetes is not uncommon in juveniles. Any group of 1,000 white American kids younger than 20 years old will likely include 2 to 3 who have type 1 diabetes. There would be fewer youngsters with diabetes in a group made up of other racial groups.
Continue Learning about Diabetes Type 1