There are many different symptoms of type 1 diabetes. These generally develop over a short period of time. Without enough insulin, your body will start to draw fluid from the tissues to compensate for the buildup of sugar. Therefore, this may cause an increase in thirst, urination, hunger, weight loss, tiredness, and blurred vision.
When first diagnosed, most people with type 1 diabetes have typical symptoms of diabetes plus very high blood glucose levels. Typical symptoms of type 1 diabetes are:

- frequent urination
- extreme thirst
- extreme hunger
- unexplained weight loss
- fatigue
- blurry vision
- frequent infections
- nausea or vomiting
Symptoms of type 1 diabetes usually develop over a short period, although beta-cell destruction can begin years earlier. Symptoms include increased thirst and urination, constant hunger, weight loss, blurred vision, and extreme fatigue. If not diagnosed and treated with insulin, a person with type 1 diabetes can lapse into a life-threatening diabetic coma, also known as diabetic ketoacidosis.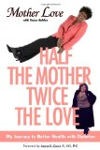 Type 1 diabetes symptoms may include:
Frequent urination
Extreme thirst
Fatigue
Increased appetite
Weight loss
Blurred vision
Nausea and vomiting
Irritability
Abdominal pain
Symptoms of type 1 diabetes usually develop quickly over a short period. Type 1 diabetes symptoms include:
excessive thirst
frequent urination
extreme hunger
unexplained weight loss
fatigue, or a feeling of being "run down" and tired
tingling or burning pain in the feet, legs, hands or other parts of the body
blurry vision
confusion
stomach pain
nausea
vomiting
breath that smells sweet, or has a fruit or wine odor to it
dry, itchy skin
frequent or recurring infections, such as urinary tract infections, yeast infections and skin infections
slow healing of cuts and bruises
irritability, depression
Continue Learning about Type 1 Diabetes Symptoms and Signs