The treatment of lupus in children does not differ from adults. However, children have concerns of development and growth. Because of these issues, the treatment in children is aggressive. It is recommended that all children be treated with hydroxychloroquine. NSAIDs in addition to hydroxychloroquine are sufficient for mild cases. More advanced cases may require high-dose steroids and other immune-altering medications.

There is no cure for lupus, but there are ways to manage it and make your child's life more productive, enjoyable, and pain-free. For everyday aches and pains, acetaminophen, ibuprofen, or naproxen are fine. Corticosteroids are frequently used to soothe skin rashes and treat arthritis. Teaching your child to avoid harsh sunlight, and to wear a hat and glasses is important to avoid skin rashes. Depending on your child's symptoms, you may want to seek treatment from various specialists such as a rheumatologist who specializes in joints and connective tissue diseases, a nephrologist who specializes in kidney diseases, a dermatologist who specializes in skin health, or infectious diseases specialist. If not properly managed, lupus can lead to severe pain; arthritis, kidney disease, lung disease, rashes, ulcers, neurological deficits, and early mortality.
From Good Kids, Bad Habits: The RealAge Guide to Raising Healthy Children by Jennifer Trachtenberg.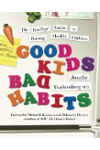 Continue Learning about Lupus Treatment