Many hotels have fitness areas with excellent exercise equipment. However, the quality and selection of equipment varies tremendously, as does the cost of using it. Some hotels include the cost of a fitness center in the room price, while others can be quite expensive. Outside of your room you can "stair climb" -- not using a machine, but actually climbing stairs. This is an excellent workout for your legs and cardiovascular system, and it's free.

Some exercises, such as push-ups, partial push-ups, wall pushups, 90-degree squats, snap-ups, parallel partial sit-ups, and stretching, can be done in your room. And some effective and enjoyable exercises can be done using "equipment" found in most hotel rooms.

Curls and triceps exercises can be done using the (clothing) iron in your hotel room as a weight, or a chair. These items can be used for other exercises as well. Always inspect any in-room equipment before using it for purposes other than those for which it was designed. Using tables or chairs, for example, for support or to lift is only recommended when stability and safety can be assured. Never risk an unnecessary injury, simply because you wanted an additional exercise opportunity.

Chair curls are very dependent on your strength level and the type of chair in the room. Use common sense and the principle of not lifting anything that you can't lift comfortably with good form at least twenty times.

With a little imagination, you can use the items in your hotel room to help you exercise. Remember that none of them were designed for exercise, and you need first to check them for stability and safety. Exercise is never more important than avoiding injury or damaging hotel property.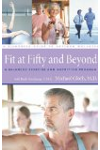 It's not hard to stay fit on the road! You just have to approach it with a little creativity. Before you travel, do some pre-work to see if your destination has a fitness center. If one is not available, bring some exercise tubing and use exercises that mimic the routine you follow at your fitness center. Even without tubing, you can still perform body weight push-ups, lunges, squats, chair dips, etc.

Continue Learning about Travelling & Exercise