Transfat is the hydrogenation of vegetable oil and is more likely to be converted by the body into cholesterol.
Trans fat comes from the alteration of good unsaturated fat. This process involves adding hydrogen to the bonds in fatty acid chains, thereby saturating many of the previously unsaturated bonds. This factory-made fat became popular because it increased the shelf life of many food products. It is now mandatory for all food products to announce the presence of trans fat on their labels. If a food item has less than 0.5 g of trans fat per serving, the fat does not have to be disclosed and is labeled "0 gram," so it is always a good idea to look at the list of ingredients on a package to see whether partially hydrogenated vegetable oil is present.
The main determinant of whether fat is good or bad is how it affects your heart, particularly with regard to cholesterol. Polyunsaturated fats lower low-density lipoprotein (LDL), so these fats are considered good. Monounsaturated fats not only lower LDL but also raise high-density lipoprotein (HDL), and so they are considered even better. Olive oil, for example, is a monounsaturated fat. Saturated fats are bad because they raise LDL. Trans fat is even worse because not only does it raise LDL and lower HDL, it also makes platelets sticky!
Trans fats are chemically engineered fats that help to increase the shelf life of foods. These fats increase your LDL cholesterol and decrease HDL. Always make sure to read the food label, and if possible, avoid all trans fats.
Trans fats are made in a process that changes liquid vegetable oils into solid fats. Trans fats are found in shortening, margarine, many packaged processed foods such as cakes, candies, cookies, snack foods such as crackers, and fried foods such as French fries. Read the food labels and choose foods that have 0 grams of trans fat. In the ingredient list, look for partially hydrogenated oil. Food can have up to 0.49 grams of trans fat and still list 0 grams on the label.
Trans fats are another name for hydrogenated oils, which are oils produced artificially by inserting hydrogen molecules in vegetable oils. Products that contain trans fats can stay fresh longer without becoming stale, but the changed chemical structure of these fats gives them an unnatural shape that causes bodily cells to become malformed and malfunction. They are particularly bad for the heart because they damage the arteries, setting the stage for plaque to form. They also raise LDL, or "bad" cholesterol and lower HDL, or "good" cholesterol. Sources of trans fats include baked goods with high amounts of fat such as doughnuts, cakes, cookies, and croissants.
Trans fat is created when a liquid fat is infused with hydrogen and becomes solid at room temperature so it has a long shelf life. That's why you'll find it in processed food—everything from commercial baked goods, stick margarine, and shortening to fast food. These bad-guy fats increase triglycerides, total cholesterol, and harmful low-density lipoprotein (LDL) cholesterol, and decrease healthy high-density lipoprotein (HDL) cholesterol.
Trans fat is a type of fat that has been shown to raise levels of low-density lipoprotein (LDL) cholesterol and total cholesterol in the blood. Hydrogenated and partially hydrogenated oils contain trans fat.
Trans-fatty acids are the most unhealthy fats of all. Not only do they raise low-density lipoprotein (LDL), but they also lower high-density lipoprotein (HDL—"good" cholesterol). These fats appear to promote visceral fat, the deep belly fat that surrounds the organs, which can trigger heart disease and insulin resistance. Although trans fat exists in small quantities naturally in fatty meats and high-fat dairy foods, the major source is man-made partially hydrogenated vegetable oil, a solid fat that is used in some commercial baked goods and makes foods more shelf-stable.
Sources: Foods made with partially hydrogenated oil, including some cookies, cakes, crackers, pie crusts, and other baked goods, frozen foods, and margarine.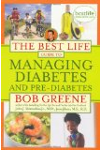 Trans fat (also called trans fatty acid) is created when unsaturated fats are hydrogenated (combined with hydrogen), a chemical process that causes fats that would normally be liquid at room temperature to become solid. Any fat we eat that is liquid when heated but that hardens when cooled to room temperature is made of either saturated or trans fat. Here's good rule for remembering if a fat is good for you: If it's solid at room temperature, it will age you. Stick margarine is a trans fat. So is the fat in donut glaze. Trans fats, like saturated fats, alter basic metabolic pathways, causing a rise in overall cholesterol levels, particularly the low-density lipoprotein (LDL) (lousy) cholesterol in your bloodstream.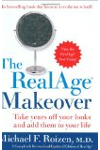 Trans fats are one type of fatty acid formed during the processing of partial hydrogenation. They are found naturally in some foods but mostly from foods that are partially hydrogenated. Trans fats act like saturated fat in the body and tend to raise blood cholesterol levels. A food label that indicates 0 trans fats means the product has less than .5 grams of trans fat per serving.
Trans fats are extremely dangerous to the body chemistry. Trans fats are man-made fats that are used in processed foods. They are modified vegetable-derived fats that may be even worse than animal-derived saturated fats. They are also called hydrogenated oils, and they are laboratory-designed to have a similar chemical structure as saturated fat. They are solid at room temperature and have adverse health consequences. Like saturated fats, they promote heart disease and cancer.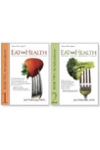 Some trivia: trans fat was originally designed for candle wax, but the market died with the advent of electricity.
Trans fats contain crosslinked hydrogen bonds, which makes them stable for long periods of time at room temperature. Eating trans fats leads to abnormalities in cholesterol (decreasing your good and increasing your bad), as well as increasing inflammation and damaging your arterial cells, which makes you more prone to clotting.
The value of trans fats is that they have a long shelf life; the average food manufacturer would love to make foods with healthy fats if they could have the one-year-long shelf life that they can get from the unhealthy fats.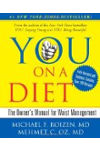 Continue Learning about Trans Fats