Trans-fatty acids (trans fats) are a harmful type of manufactured fat produced from unsaturated vegetable oils through a process called hydrogenation. Trans-fatty acids lead to higher elevations of blood fats and to more blood vessel and heart disease than saturated fats. Pay careful attention to foods like crackers, baked goods, margarine and other prepared foods with the words "hydrogenated" or "partially hydrogenated" listed in the ingredients. Many fast foods -- like doughnuts and French fries -- contain high levels of trans-fatty acids.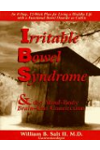 Trans fatty acids are unhealthy processed fats found in partially hydrogenated vegetable oils and shortening. Partially hydrogenated oils are monounsaturated and polyunsaturated vegetable oils that have been chemically altered to be made more solid or semi-solid at room temperature.
Trans-fatty acids are created by adding hydrogen to vegetable oil through a process called hydrogenation. They inflict a double whammy by lowering your good high-density lipoprotein (HDL) cholesterol while raising your bad low-density lipoprotein (LDL) cholesterol. Trans-fats are found in commercial baked goods and fried foods like doughnuts and french fries. Read packaging labels carefully, and stay away from foods with these killer fats. They have been banned in New York City restaurants.
Trans fatty acids are a type of fat formed when food manufacturers convert vegetable oil into a semi-solid substance through a process called hydrogenation. The result is a product known as partially hydrogenated oil. Some fried foods, packaged snacks (such as cakes, cookies and crackers) and other processed foods contain high levels of trans fatty acids.

Food processors cook with partially hydrogenated oils because the oils prolong shelf life and have other desirable qualities. Unfortunately, partially hydrogenated oils have some very undesirable qualities when it comes to your body. They raise levels of LDL (bad) cholesterol and reduce HDL (the good kind). That means that consuming trans fatty acids can increase your risk for heart disease.

The good news: Many restaurants and food processors have stopped using partially hydrogenated oils. You can reduce your intake of trans fatty acids by reading nutrition labels and choosing foods that contain the lowest levels -- or none at all. Eating fresh fruit instead of packaged snacks is a good idea, too.
Continue Learning about Trans Fats