If you're pregnant, put your partner in charge of taking out the kitty litter. The litter of some cats can include a parasite that can lead to toxoplasmosis, a condition that can restrict the growth of the fetus. Your cat is the primary host for the toxo parasite and can shed egg cysts in its feces that survive for a long time. But don't worry—it's still okay to pet Mr. Whiskers. Just be sure to wash your hands very well in running water after doing so. If you don't have an alternative to changing the litter while pregnant, either wear gloves or wash your hands thoroughly afterward. Toxoplasmosis egg-cysts can survive for up to a year in soil, so wear gloves when gardening, as well.

The parasite can also infect raw food (via a fly that flits from the litter box to your hamburger meat). So wash and cook your food to a temp of 145 degrees for beef, lamb, steaks, and veal roasts, 160 degrees for pork, ground meat, and wild game, and 180 degrees for whole poultry. And cleaning all surfaces that have touched raw meat.

Toxoplasmosis causes flu-like symptoms with muscle aches, brain fog, and swollen glands. Toxo is only a threat to your baby if you're infected for the first time during pregnancy (you may have immunity to it if you've already been exposed). Your provider can do a simple blood test to check whether or not you have antibodies.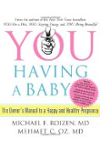 Continue Learning about Toxoplasmosis