Tooth sensitivity is diagnosed by three ways: patient history, clinical evaluation, and with dental x-rays. The dentist will ask the patient questions about the sensitivity such as how long the tooth has been sensitive, and whether hot or cold foods and drinks bother the tooth (this is the history). The dentist will then perform some tests on the tooth like tapping on it and the adjacent teeth to see if it is sensitive or stimulating the tooth with cold or hot to see if the sensitivity can be recreated (clinical evaluation). An x-ray is also taken to see if there is evidence of decay, disease around the root tips, deep fillings or damage to the tooth. All of this information is put together by the dentist ot arrive at a diagnosis and treatment recommendation for the patient.
Most common way of diagnosis for tooth sensitivity is to perform three tests. First is to see if it is sensitive to hot or cold. This can be done by blowing air on tooth or using a piece of ice. Second is to see if tooth is sensitive to pressure which is done by placing firm pressure on different sides of the tooth using an instrument or fingers. Third is checking to see if tooth is sensitive to percussion or tapping, which is usually done by an instrument. Each one of these tests will give the dentist different clues to what is causing the sensitivity for that tooth.
Tooth sensitivity is often first diagnosed by the patient. Most often, he/she will be aware of sensitivity to cold, or to the touch of a fingernail or toothbrush. The dentist then performs an examination, take x-rays, and determine the source of the problem and the best means of treatment.
To determine the cause and severity of tooth sensitivity, dental experts do what is called a differential diagnosis. They examine the presented sensitivity symptoms, then go down a decision tree to determine the cause. A digital x-ray is taken, as well as transillumination of the tooth to detect cracks (with a device called a Difoti machine, which can actually detect decay under a restoration), percussion test (biting test), electric pulp test for vitality of the tooth. After that, the clinical exam is done, and by then, the problem can usually be narrowed down to one cause.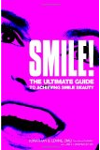 Your dentist will examine your teeth with a probe, called an explorer, to determine if there is decay and exposed roots. X-rays can also help determine if tooth decay or nerve problems might be causing your sensitivity. If there is, your dentist may recommend a filling, a root canal treatment and better oral hygiene practices, fluoride mouth rinses.
Sensitive teeth are usually first noticed by the patient after eating certain foods or brushing and flossing causing pain. If you experience this problem, contact you dentist. Sensitive can be treated. A dentist must first determine the cause of the problem in order to offer appropriate treatment, and this can be done by a visual examination or x-rays.
It is important to determine the cause of tooth sensitivity in order to treat it properly. Your dentist will perform a series of tests beginning with a visual examination. Next, tests involving temperature and pressure will be done. If necessary, an x-ray may be needed in order to determine the exact cause of the sensitivity so that the proper steps can be taken to treat the cause of the problem.
Tooth sensitivity is diagnosed by a dentist after a dental exam, diagnostic tests, xrays, and a review of the patient's history. A dental exam and xrays can rule out cavities and abcessed teeth, and identify areas that may be sensitive on teeth. These areas may be where enamel has worn thin, worn off, or where roots are exposed. Testing with touch, air, water, cold, and heat may be used to test these areas for sensitivity. The patient's history may indicate which teeth are sensitive and to what stimulus. Using all this information, the dentist can diagnose the problem and determine the appropiate treatment, which may include toothpastes for sensitive teeth, fluorides, and applications of desensitizing agents.
Continue Learning about Tooth Sensitivity