Acid erosion is a result of acid contacting the teeth. This acid could be the result of plaque sticking on the teeth or from acid from stomach disorders. GERD, bulimia, and ulcers cause stomach acid to come in contact with the teeth. The acid eats away at the enamel of the teeth. Good oral hygiene, fluoride rinses, and regular visits to the dentist can help minimize damage from acid erosion.
Enamel erosion stems from contact between the tooth surface and acidic solutions. The acid will decalcify and thus dissolve and remove tooth structure. Bulimic patients typically have erosive lesions on the palatal aspect of the upper front teeth. The vomiting brings up stomach acid, which dissolves the enamel, and the teeth thin out.

Gastric Reflux Disease (GERD) also causes erosive lesions. The incompetency in the esophagus allows stomach acid to rise up into the oral cavity during sleep. These patients typically have flat 1st and 2nd molars that actually look like they are melting. The fillings in these teeth do not dissolve, but the surrounding tooth enamel does. Many times a patient is referred from our office to a gastroenterologist based on dental findings. Lastly, dietary intake of soda, sports energy drinks and citrus foods must be closely monitored when erosion is found.

Whatever the cause, the reason for the erosion must be uncovered and dealt with.
Your teeth are covered with a sticky film called plaque that can contribute to tooth decay and gum disease. Plaque contains bacteria, which following a meal or snack containing sugar can release acids that attack tooth enamel. Repeated attacks can cause the enamel to break down, eventually resulting in cavities.
Any de-mineralizing agent can cause erosion to the enamel. When tooth whiteners are over-used, their chemicals, like hydrogen peroxide or carbamide peroxide, can eat away at the enamel. An overly acidic diet (sometimes caused by drinking too much orange juice or sucking on lemons) can also contribute to enamel erosion. Everything from drinking too much orange juice to sucking on lemons will do it. Of course, this kind of erosion isn't something you can necessarily feel, but your dentist or hygienist will be able to tell.

TREATMENT: Your dentist or hygienist can provide you with some kind of re-mineralizing therapy.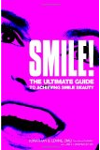 Continue Learning about Tooth Enamel Erosion