Whether they come up of their own accord (as in acid reflux) or with some assistance from you (as in bulimia nervosa), gastric acids erode enamel. Sadly, most dentists can spot bulimics quite easily because of the enamel on his or her teeth. One of the many side effects of bulimia nervosa is that hydrochloric acid enters the mouth too often, washing away enamel surfaces, and if it continues in a constant manner, teeth will completely lose their enamel.

TREATMENT: If you suffer from acid reflux, you can try over-the-counter medications or ask your doctor to prescribe a medication, like Maalox. You've probably heard of some of them from their commercials, like, Gaviscon or Prilosec. Of course, anyone suffering from bulimia should seek professional help.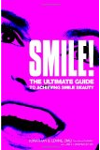 Stomach acid is fine .... when it's in the stomach. If it reaches the mouth through frequently throwing up or due to gastric reflux, it can cause a lot of damage. Acid can rapidly eat away tooth structure!

Lost tooth structure is difficult and costly to replace. Medications or other treatment to avoid stomach acids reaching the mouth is crucial to protect and maintain your teeth.
Gastric acid is powerful stuff. It can affect your teeth two ways: either by throwing up excessively (bulimia and the like), or by acid reflux disease.

Like any other acid, gastric acid is corrosive to many materials (but not your stomach lining!) But your tooth enamel doesn't like it. So let's keep stomach acid in your stomach, where it belongs.
Continue Learning about Tooth Enamel Erosion