Prolonged exposure to any food or drink that is high in acid or sugars can eventually lead to tooth erosion, a condition that occurs when acids eat away at a tooth's surface. Tooth erosion can be prevented by avoiding all food and drink with added sugars. Drinking lots of water and brushing your teeth (Two times a day for two minutes) and flossing can help prevent erosion as well. If you are concerned about tooth erosion, talk to your dentist.

According to the U.S. Department of Agriculture, a balanced and healthy diet should include fruits and vegetables, grains, dairy, and protein.
Acidic foods include:
Blueberries, cranberries, currants, prunes, canned or glazed fruits
Black beans, chickpeas, corn, lentils, lima beans, olives, potatoes, squash, soybeans
Cashews, peanuts, pecans, walnuts
Beef, duck, lamb, pork, turkey, basically all fish
All kinds of alcoholic beverages, soda
Ketchup, mustard, mayonnaise pepper and most (all distilled) vinegars, including balsamic
Just about every type of oil -- from olive to canola to sesame -- is acidifying
All dairy is acidifying
Nearly all sweeteners -- both natural and saccharine -- are acidifying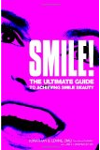 Some of the common highly acidic foods that lead to tooth erosion include soft drinks which contain phosphoric acid, fruits and fruit juices which contain citric and malic acids and yogurt which has lactic acid. Also, be careful of grapes and wines that contain tartaric acid.
Continue Learning about Tooth Enamel Erosion