Children at this age are much more aware of, and confident about their day-to-day activities. They enjoy structure and may be interested in going to preschool. Although they are learning how to play well with other children, they need guidance with taking turns and sharing. They can follow rules and are less likely than younger children to act on impulses. This is also a time for immense growth in language skills: Most 3-year-olds have over 700 words in their vocabulary!
Communication and language skills include:
Correctly names some colors
Counts objects
Uses many sentences that have 4 or more words
Tells simple stories
Whispers
Begins to master some basic rules of grammar, but errors exist
Uses plurals and personal pronouns "I," "you," and "me"
Understands position words such as "in," "out," "behind," and "in front of"
Usually talks easily without repeating syllables or words.
Asks many "what," "where," and "who" questions
Speaks clearly enough to be understood by people outside the family
Cognitive and intellectual skills include:
Classifies objects by purpose, for example, "to play with," or "to wear"
Recognizes and labels different shapes and matches simple geometric forms
Shows interest in a wider variety of tasks, activities, and experiences.
Continues working to complete a task even if it is moderately difficult
Approaches problems from a single point of view
Engages in fantasy play
Understands concept of opposites
Understands time intervals better, such as today, tomorrow, and yesterday
Traces a square, copies a circle, and imitates horizontal strokes
Puts on own shoes, but not necessarily on the proper foot
From Good Kids, Bad Habits: The RealAge Guide to Raising Healthy Children by Jennifer Trachtenberg.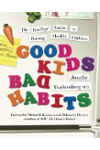 Continue Learning about Toddlers Development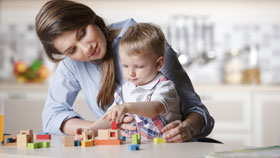 A huge amount of brain development in toddlers occurs by the age of three. Make the most of these connections by communicating with your child--ask questions, explain answers and read together. Model and teach healthy habits, like ...
good nutrition and hand washing. Establish a daily routine to help cut down on tantrums.
More