The terrible twos? Perhaps children at this age developed a reputation for being terrible because they like to try to accomplish basic tasks independently, often refusing help from you. A child at this age can be very stubborn and want to do things her own way, like getting dressed, feeding herself, potty training, and washing hands. This is important for your child's development, and there's no harm in letting her try. Also, since your child can now speak in two- to four-word sentences, she has the ability to express her feelings and frustrations.
Communication and language skills include:
Follows two-part requests such as "Please get the book and bring it to me"
Understands differences in meaning such as "up-down" "go-stop," "big-little"
Has a word for almost everything
Uses simple 2- to 4-word sentences to talk about and ask for things
Often asks for or directs attention to objects by naming them
Can say name, age, and sex, and uses his/her own name to refer to self
Uses pronouns such as I, you, me, we, they, and some plurals
Uses plurals in a generalized way, for example, foots
Names parts of the body
Expresses feelings verbally
Becomes aware of how numbers sound and can count up to five
Uses size words correctly, such as big and little
Can be understood by most people outside the family
Cognitive and intellectual skills include:
Better understands the similarities and differences of shapes and sizes, and can sort groups of objects into sets
Participates in a wider range of activities such as exploring outdoor playground equipment, climbing on rocks, investigating contents of kitchen cabinets, thumbing through books.
Is able to recognize and solve problems through active exploration, including trial and error
Can make mechanical toys work
Plays make-believe with dolls, animals and people
Completes simple three- or four-piece puzzles
From Good Kids, Bad Habits: The RealAge Guide to Raising Healthy Children by Jennifer Trachtenberg.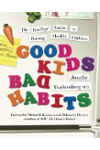 Continue Learning about Toddlers Development