Learning to walk takes a lot of practice—and that practice can go on for a long time. Most children take their first steps around their first birthday. However, the normal range for reaching this milestone is up to 18 months. Kids who are learning to walk are called "toddlers" because that's exactly what they do—they "toddle." They keep their legs wide apart and seem to hesitate between each step, jerking from side to side as they move one foot forward, and then the next.
Soon after your toddler takes her first steps, she'll learn to stoop down, and then stand back up again. If your child is an early walker, she probably loves toys that she can push or pull as she toddles.
About 6 months after taking their first steps, toddlers develop a more mature gait (or walk), and hold their hands at their sides (rather than out in front for balance). They move with their feet closer together. They move their feet, heel to toe, in a way that looks more like walking and less like waddling.
This answer was created with the help of physicians at South Riding Pediatrics (www.SouthRidingPediatrics.com) and www.HealthyChildren.org
When children begin to walk, generally between eight and eighteen months, they tend to have their feet wide apart and their hands up for maximum stability and balance. They also frequently walk with their feet and knees turned in or out. That's normal. Most kids eventually do develop a functional gait without special shoes or supports, but any concerns you have should be brought to your doc's attention, because occasionally children are bowlegged or have some other orthopedic issues early on.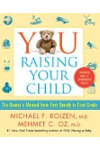 Continue Learning about Toddlers Development