A 2-year-old should play alongside others more than with them and act shy around strangers. Many children will like to imitate their parents. Tantrums are common, and 2-year-olds can get easily frustrated. They will insist on trying to do several tasks without help. Many 2-year-olds are very possessive and offer toys to other children but then want them back. They can be extremely demanding and persistent and sometimes be destructive to objects around them when frustrated and angry.
Here are the skills, traits, or habits a child will typically have developed by age two:

Social and Emotional:
Imitates others to please them
Excited about being with other children
Wants to be more independent
Shows defiance (may tell doll or imaginary friend "no")
Learning:
Finds hidden objects
Sorts by shapes and colors
Plays make-believe games
Language:
Recognizes names of people and objects
Use phrases and two-word sentences
Follows instructions of several steps
Repeats words
Has vocabulary of fifty or more words
Gross Motor:
Jumps in place
Carries toys while walking
Begins to run
Stands on tiptoes
Kicks a ball
Climbs up and down from furniture
Fine Motor:
Builds tower of blocks with a few blocks
Shows preference for one hand or another but handedness not completely established
Pours out contents of container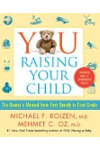 Continue Learning about Toddlers Development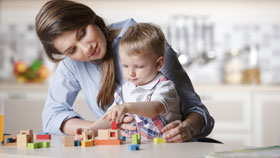 A huge amount of brain development in toddlers occurs by the age of three. Make the most of these connections by communicating with your child--ask questions, explain answers and read together. Model and teach healthy habits, like ...
good nutrition and hand washing. Establish a daily routine to help cut down on tantrums.
More