A three year old should have clear speech in which 75 to 80 percent of their speech is understandable. They will talk in complete sentences of 3-5 words. Some three year-olds will stumble over words sometimes but this is usually not a sign of stuttering. They will listen attentively to short stories and books. They will ask many who, what, where, and why questions. They can draw a circle and square. They can identify simple primary colors.
Here are the skills, traits, or habits a child will typically have developed by age three:
Social and Emotional
Imitates playmates and adults
Can take turns in games
Expresses affection and wide range of emotions
Can separate from parents (fairly) easily
Learning and Language
Matches object in hand to picture
Completes puzzles of a few pieces
Understands most sentences
Follows commands
Recognizes common objects
Uses three- to four-word sentences
Can say name and age and uses pronouns
Gross Motor
Climbs well
Walks up and down stairs
Kicks ball
Runs easily
Pedals tricycle
Fine Motor
Can draw lines and circular shapes with pencil
Turns pages in book one at a time
Builds tower of more than a few blocks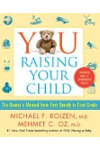 Continue Learning about Toddlers Development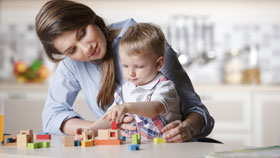 A huge amount of brain development in toddlers occurs by the age of three. Make the most of these connections by communicating with your child--ask questions, explain answers and read together. Model and teach healthy habits, like ...
good nutrition and hand washing. Establish a daily routine to help cut down on tantrums.
More