During your initial consultation you should meet your prospective surgeon. Make sure to bring your checklist of questions and concerns. In my practice, I see patients again during a preoperative visit normally about 7-10 days prior to the procedure. Informed consent forms are reviewed, signed, and the surgery and post-operative instructions are reviewed again.
Once you have narrowed down your search, plan an initial consultation with the surgeon, during which you can get to know each other. This consultation will include a detailed interview and physical examination. To make certain the surgeon fully understands your problem and your overall health, bring the following with you: copies of any x-rays, CT scans, or MRI scans; all lab results; your medical files; a comprehensive list of any medications you are taking (or have recently taken); a list of any natural dietary supplements, including herbs, you are taking (or have recently taken); and a list of any known allergies (including latex allergy or allergy to medications). During your time with your surgeon, talk openly about your needs, and ask the surgeon what the chances are for pain relief.

In addition to discussing your surgery in detail, be specific with questions about exercise and increasing activity. If you want to be able to play golf or tennis, ask whether it will be possible after surgery. If you are contemplating getting pregnant, be upfront and ask if this will be possible after surgery. If you cannot do your job, which entails bending and lifting, ask if surgery will help you at work. Good patient-physician communication is important for receiving the highest quality of care and the comfort needed during anxious moments before surgery. I find that many patients find it helpful to write down their questions ahead of time, so they are less apt to forget them at the time of consultation.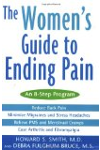 Continue Learning about Talking To Your Doctor