The key to a good doctor-patient relationship is for the patient to be involved, transparent, and compliant with the doctor's recommendations. Doctors respond to people who are engaged and enthusiastic. You may have found a primary care physician (PCP) who is caring, knowledgeable and passionate about your health. Nevertheless, if you always expect him or her to take the lead, your partnership will suffer. Like any relationship, you get out what you put in.
In any doctor-patient relationship, there are several levels at which the two want and need to understand one another. The key is to remember that both are experts. The doctor's role is to identify the disease, to reverse or minimize its impact and to understand the patient. The doctor holds the knowledge and skills to make the assessment, the authority to order investigations and the responsibility to prescribe the appropriate treatment. Throughout the process the doctor must provide information so as to enable the patient to understand what is happening. The patient's role is to give the doctor the information necessary to make the most accurate assessment and diagnosis. For her part, the patient must also feel free to express concerns and preferences as to treatment options. If there is a real understanding on her part—the kind that grows out of good communication and mutual respect—then she is able to fully participate in choosing the optimal treatment plan as prescribed by the doctor. The doctor has the information; the patient holds the power to choose. The doctor-patient relationship is thus defined by two people working together to reverse a disease process, decrease pain and other symptoms, optimize the ability to function independently and work toward healing.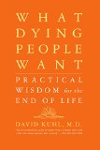 Doctors are overworked these days, but many still manage to deliver good care. In this video, Dr. David Agus talks about two elements that make good doctors stand out.
People should develop a strong relationship with their doctor. Sometimes conditions can be embarrassing to discuss -- for example, erectile dysfunction. Everyone should feel comfortable sharing complete information with their doctor. This is an important key to spotting problems early, when they are easier to treat.
Continue Learning about Talking To Your Doctor