Patients should tell their anesthesiologist about their medical history, surgical history and other markers of health.
Our anesthesiologist will call my preoperative patients 1 week prior to surgery to discuss the upcoming procedure and history of anesthesia. The patient will discuss medical history, anesthesia history, allergy status, pregnancy status, history of malignant hyperthermia and current medications. The type of anesthesia to be performed (local, intravenous sedation, general anesthesia) will be discussed as well as the risks and complications that can occur. A well informed patient greatly reduces post-operative problems after surgery.
If your surgery is to be immediate, you may not have the chance to talk at length with your anesthesiologist. This doctor specializes in the elimination of pain and sensation for patients undergoing surgery and maintains your life while the normal triggers for breathing are anesthetized. However, if you are planning for surgery, it is standard to meet with this person during the preoperative exam. Whether you meet your anesthesiologist a week ahead or five minutes before surgery, make sure he or she knows about any other health problems you may have (lung disease, heart problems, chronic illness); any problems with anesthesia or intubation in the past; your desire to be awake during surgery; any allergies; any problems, such as malignant hyperthermia or latex allergy; and any medications you are taking, including blood thinners, herbs, and dietary supplements.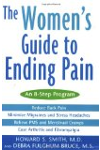 Anesthesia and surgery affect your entire system, so it is important for your anesthesiologist to know as much about you as possible. During a preoperative visit, an anesthesiologist will carefully evaluate you and your medical history and will inquire about your recent medications. In addition, this physician will inform you about the procedures associated with your surgery, discuss the anesthetic choices, their risks and benefits, order appropriate laboratory tests and prescribe medication for you, if needed, before your operation. If you have not met your anesthesiologist during a preoperative interview, you will meet immediately before your surgery. At this time, your anesthesiologist will review your entire medical chart for a clear understanding of your needs and medical condition.
Continue Learning about Talking To Your Doctor