Ask the following questions as you go through the process of choosing a physician:
1. Is the doctor board certified? This means that the doctor passed a standard exam given by the governing board in her specialty.
2. Where did the doctor go to medical school? Your local medical society can provide this information.
3. Is the doctor involved in any academic pursuits, such as teaching, writing or research? This doctor may be more up-to-date in the latest developments in his field.
4. Where does she have hospital privileges and where are these hospitals located? Some doctors may not admit patients to certain hospitals, and this is an important consideration for those with chronic health problems.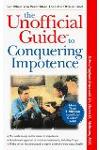 More About this Book
Unofficial Guide to Impotence
The Unofficial Guide to Conquering Impotence delivers the inside scoop on impotence: the truth about Viagra, what treatments really work, and how lifestyle changes can aid in conquering...
When considering a physician of any specialty make sure he or she is board certified in that specific field of medicine you require. Evaluate their credentials, specialty, experience and training, and hospital affiliations. If necessary, seek 2 if not 3 consultations before making final decisions. Bring checklist of questions with you to each consultation and cross reference for pros and cons.
Continue Learning about Talking To Your Doctor