Below are some tips to better understand your health and improve communication with your doctor or other healthcare provider:
Ask questions when you do not understand what your doctor is saying.
Ask your doctor to write notes for you if you think you might forget his or her recommendations.
Keep a list of your medications (including over-the-counter and as-needed medications) and the reasons for taking them. If you have difficulty preparing this list, ask your doctor for help. Remember to bring all of your medications, including the prescription bottles, to help prepare the list.
Keep a list of your medical conditions, if possible.
Bring lists of your medications and medical conditions with you to each appointment, especially when you see a new doctor or if you go to the emergency room
Put your doctor to the test. Ask questions until you fully understand his or her answers. Better communication can lead to better care and outcomes.
You can improve communications with your healthcare provider -- even if she is a poor communicator. By using effective communication strategies yourself, you can vastly improve the exchange of information during your typical doctor visits. Plus, when you use effective communication strategies, it actually teaches your healthcare provider how to communicate more effectively with you and her other patients.

It's easy to get sidetracked or feel rushed during appointments and forget to share important information or ask key questions. Lists are terrific memory aids. As you prepare for a doctor visit, make a list of the information you want to share -- your most troublesome symptoms, any medications and other treatments you have tried and those you're still using, and any other key concerns. Be sure to include nonprescription medications and supplements in your list of medications, and note the dose for each. Also, include a list of questions that need to be answered and concerns you want addressed.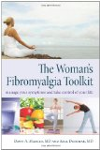 Continue Learning about Talking To Your Doctor