Thyroid disorders are very common in the United States, over 20 million people currently receive treatment for one; and an estimated 2 million others have an undiagnosed thyroid problem. In general, thyroid diseases are 3-4 times more common in women than in men.
The thyroid gland is your body's gas pedal, so it controls how much get up and go you have. Since blood tests for thyroid function are not reliable, how do you know to ask your doc if you need a trial of natural prescription thyroid? Ask yourself these questions:
(1) Are you tired even after a low-key weekend?
(2) Have you gained more than 10 pounds since your fatigue began?
(3) Do you often have a body temperature under 98 degrees?
(4) Are you achy more than one hour a day?
(5) Do you have high LDL cholesterol or low HDL cholesterol?
(6) Do you like the house warmer than your spouse?
(7) Do you have dry skin?
(8) Do you have thin hair?
(9) Do you have heavy periods?
If you have chronic fatigue or pain and have at least three of the above symptoms, then you should ask your docs to consider testing your blood for thyroid dysfunction. If positive they might give you a trial of Armour Thyroid by prescription. This form has the active thyroid hormone (called T3) in it and many chronic fatigue experts find that it works better than the more commonly used Synthroid. No data prove this difference but some patients swear it made the difference to them.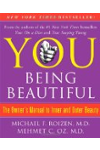 Continue Learning about Thyroid Disorders