Cosmetic tooth whitening uses peroxide-based materials to whiten teeth. Dentists typically use an in-office alone or in combination with an at-home whitening system to achieve the best results.

Before tooth whitening, all cavities must be filled and gums must be healthy. The in-office procedure uses 35 percent hydrogen peroxide gels and a high intensity light to whiten the teeth. Gums sometimes need to be protected before gels are placed on the teeth. When a laser or plasma arc light source is aimed at the teeth, it activates the peroxide to oxidize stains. In about an hour, teeth can become four to six shades lighter.

Systems for home use most often utilize 10 to 20 percent carbamine peroxide gels to oxidize stains. A dentist will make impressions (molds) of the mouth, then has soft mouth trays made. Patients are fitted with the trays. They are told to place a thin strip of the gel into the tray and wear it while sleeping. Whitening typically occurs in one to two weeks. Difficult cases, may require that the tray be worn for up to six weeks. Usually, a combination of the in-office and the at-home systems works best. That way, patients routinely achieve between 12 and 15 shades of whitening. The procedure does not damage the tooth in any way.

In-office whitening can cost between $500 and $1100. When the laser is used, the patient usually sees the more expensive bills. At-home systems typically cost between $400 and $800. Store-bought bleaching systems have not proven to be as effective as dentist-managed systems. Also, unsupervised use of store-bought bleaching systems can possibly cause painful sensitivity to untreated dental cavities. Unlike the dentists methods, the mouth trays of store-bought systems are not custom made (which can irritate the gums) and the peroxides are not as strong or effective.
Everyone wants a brighter, whiter smile. And what began as something only a handful of dentists were experimenting with has become a standard procedure for most. Nearly every dentist offers whitening treatments in their offices. There are even whitening franchises, like BriteSmile. High-end markets, including spas, beauty boutiques and prestige department stores carry smile whiteners, and the number of at-home whitening kits on drugstore shelves is starting to edge out toothpastes in the battle for retail space.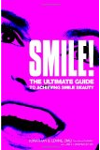 Continue Learning about Teeth Whitening