Don't go overboard: Instead of weeks, some people make the mistake of whitening their teeth for months. Drugstore brands may be milder, but overzealous use of them can cause unattractive, irreversible problems. I cannot stress enough: do not over-bleach. When peroxide is left on the gum area for too long, not only can the area become sore and sensitive, but the gums can even start to recede and separate from the teeth. Not an easy situation to remedy.

Even worse, over-saturation of the peroxide on teeth will eventually begin to vaporize the chromophores, which are the particles that make up a tooth's opacity and color. Once that color fades, the tooth starts to become translucent, and a blue tinge begins appearing along its edges. If it gets to this stage, the tooth's opacity is gone forever. And if that's not enough, over-saturation can also make teeth as brittle and as fragile as eggshells. Once you hit this point, the only remedy is serious dental work, like bonding or veneers.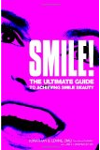 Over-bleaching is typically the result of long-term exposure to bleaching agents. Over-bleaching can cause tooth sensitivity, a reduction in tooth enamel and mild irritation of the soft tissues of the mouth, particularly the gums. Do not use bleach products for longer than advised on the package, and do not use them for longer than advised by your dentist.
Continue Learning about Teeth Whitening