In-office whitening has been around since the Eighties. It started with the use of powerful lasers that worked by activating the oxygen in the hydrogen peroxide. Since the laser's power could penetrate well into the dentin, it both sped up the process and gave impressive results.

Unfortunately, along with the whiteness came sensitivity issues. These lasers emitted high amounts of heat--over 52 degrees centigrade, which is 122 degrees farenheit-yeow! This heat too often caused irreversible changes in teeth, making them permanently sensitive and even occasionally requiring root canals. Despite incremental improvements here and there, the heat continued to cause problems and pain. Even as recent as the late Nineties, newer versions came out that activated the oxygen better (such as the Argon C02 lasers), but the heat-and the problems associated with it--remained.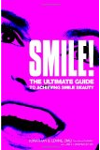 Laser teeth whitening treatments are generally regarded as safe. Teeth whitening with a laser light may allow the bleaching to happen faster. Some people experience sensitive teeth and mild gum irritation temporarily after laser treatment for whitening teeth.

The American Dental Association (ADA) does not list teeth whitening products using lasers on their list of accepted products because it has not seen published, peer reviewed data on the safety of this type of teeth whitening. However, that does not mean that the products are not safe and effective.

Continue Learning about Teeth Whitening