Like hair coloring or perms, the success of whitening is all about the concentration of the active ingredients and the amount of time those actives are, in fact, active on the teeth. This holds true for every type of whitening, from professional to at-home brands. But both the active ingredients and the way in which they're applied vary.

It's pretty simple chemistry. Teeth are whitened by hydrogen peroxide. When the hydrogen peroxide touches the tooth, a type of oxygen, called free radical oxygen, gets "excited", meaning that when it's activated, it revs up and dives through the tooth's enamel to its dentin, which is where the stains live. The oxygen hits the stains, breaks them up and wipes them off.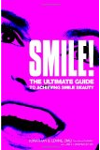 Teeth whitening performed in a dentist's office usually takes 30 to 90 minutes, and you will need one to three appointments, depending upon the method used, how severe your stains are, and how white you want your teeth to be. Different types of stains respond differently to the treatment.

First, your dentist will apply a substance that covers and protects the gums around the teeth. Then, the whitening agent, usually hydrogen peroxide, will be placed on the teeth.

After the whitening agent is applied, the dentist will activate the whitening agent with a laser light. If your teeth are badly discolored, your dentist may suggest that you continue the bleaching process at home for a few days or weeks.

For teeth whitening done at home, your dentist will first make impressions of your upper and lower teeth and will make custom mouthpieces for you. The mouthpiece should fit well, as a close fit helps the whitening agent remain in contact with your teeth.

At home, you will fill each mouthpiece with a whitening gel your dentist provides. You will wear the mouthpiece for several hours every day. Many people achieve the amount of whitening they want within a week or two. However, you may need to wear the mouthpiece for a few weeks or longer.

You also can buy whitening products over-the-counter. They contain a weaker whitening agent than the products you can get from your dentist, and as a result, whitening will take longer. The whitening agent is applied as a gel placed in a mouthpiece or as a strip that sticks to your teeth. Over-the-counter mouthpieces fit less securely than the kind you get from your dentist.

Whitening toothpastes are available as well. They contain abrasives that remove stains on the enamel, and do not actually change the overall color of your teeth.

Teeth are whitened with careful and judicious use of chemicals safe to use on teeth. Hydrogen peroxide is most predominately used. A dentist trained in the proper administration would be the best source of information for responsible individuals. The dentist can advise patients whether they are good candidates for whitening and which system would be best for them.
Bleaching is the whitening of darkened teeth. A peroxide gel ranging from 7% to 30% concentration is put on a clean tooth and is left in place for a variable amount of time. Heat or special curing lights speed up the process.

Bleaching originally started as a home treatment. The teeth are first cleaned, then the peroxide gel is applied and held in place with a form-fitting tray for half an hour a day, for about two weeks. If the teeth are dirty, bleaching is less effective. Bleaching can irritate the gums and cause tooth sensitivity. It will not lighten fillings or crowns and can result in splotchy teeth. Tetracycline-stained teeth are difficult to correct with bleaching.

Dentists now perform bleaching in their offices, using a variety of different techniques and materials. The in-office procedures frequently employ a curing light, which supposedly increases their efficiency. Face and gums are protected from the chemicals and lights. The results are superior to results from home products.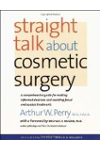 There are several methods for whitening teeth. Many dentists use a customized mouth tray with whitening gels. A mold is made of your teeth so that a tray can be made. The tray fits over your teeth and holds the whitening gel. The whitening gel removes the pigment from inside the enamel of the tooth. The gel is most effective during the first few hours of wearing the tray. Fillings and crowns will not whiten. You should see your dentist if you are interested in whitening your teeth.
Continue Learning about Teeth Whitening