During professional teeth whitening, a lip retractor gets inserted into your mouth to secure it in its opened position. The good ones allow you to bite down on the back section, which relaxes the jaw muscles. Next, the hygienist will cover the gum tissue with a paint-on rubber dam. The lips and inner cheek area are wiped with a muco-protectant gel. You won't be able to speak (nor should you really move your mouth) for the next few hours, so you should ask for a notepad and a pen with which to communicate. Should an area of the barrier become loosened and cause discomfort, you'd want to have the ability to alert the hygienist so she can quickly fix the problem and alleviate any discomfort.

Once the barrier is in place and firmly set, the bleaching can begin. The dentist or trained hygienist will then literally paint the peroxide gel onto each tooth with what looks like a small paintbrush. After all of the teeth are coated, he'll then aim the high-intensity light directly onto your teeth, leaving it there for about 20 minutes. When the light hits the peroxide, the oxygen within it transforms into free radical oxygen, making it "super excited". It dives into the tooth, penetrates beneath the enamel and attacks the color pigments. This oxidation procedure causes the pigments to vaporize within the dentin layer, allowing it to lighten the tooth from within.

The white light automatically turns off when the activating time is up. Then the hygienist removes the layer of bleach, and brushes on a fresh new coat. Since most professional treatments involve three to four rounds, expect to be open-mouthed, speechless, painted and lit for about two hours in total. On the off chance that we find that a patient's mouth starting to become sensitive, treatments will be cut down a round or two.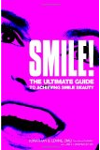 There are a few ways to have your teeth professionally whitened at a dentist office. The "laser light" method, which would be like Zoom or Sapphire, involve sitting in a reclined chair for about one or two hours. A gel is painted on your teeth and the light beam is positioned to be directly over the gel. It is safe and produces instant results and is more costly than other methods. During the process, if your teeth start to become sensitive the gel is removed. Another professional method is the professional trays made by the dental team. An impression is taken so as to custom fit a soft plastic retainer on top of your teeth. You will be given instructions to place a gel within the tray and place on top of your teeth for a certain time period. This could be from 30 minutes to overnight depending on your choice and the dentist's recommendation. You take the trays out rinse and spit. Results take a few days to several weeks depending on the severity of the stain. Another option is the same professional trays with a 'boost", which means the trays are used in the dental office with a 45% concentration of bleach. Your gums are protected, the trays with the gel are placed on your teeth, and you wait about 30 minutes, rinse and spit. The bleach is specially formulated to avoid sensitivity. You will see some results of lighter teeth, but you will be instructed to continue with the tray at home. All methods used by the dentist produce the safest and the most beautiful results.
A whitening treatment usually involves the application of hydrogen peroxide solution. If you opt for an at-home treatment, the product is likely to be in a very low dose to offer gradual results, whereas salon treatments offer stronger solutions for more dramatic results.

For home whitening, your dentist will make a mold of your teeth and then create a customized tray for you to use at home. You will need to apply some whitening gel to the tray and wear it for a few hours each day, or possibly overnight. Daily sessions for up to six weeks should achieve long-lasting whiter teeth.

In-surgery whitening is done using laser or power bleaching. You may need to wear a special shield to protect your gums, then a concentrated peroxide-based gel is applied directly to your teeth. This gel is then activated with heat or light. Treatment usually takes around an hour.

Results With professional teeth whitening, the main benefit is the quick and instant result you get, as teeth can emerge up to 10 shades whiter after just one session. However, while at-home kits do not create instant effects, the long-term whitening approach can deliver longer-lasting results. As such, a combination of a salon treatment and a home whitening tray should maximize your results.
Continue Learning about Teeth Whitening