The dentin is the hard tissue that makes up the core of each tooth. It's the part of a tooth that lies underneath the enamel, which covers the outside of teeth, and the cementum, which covers the roots. The dentin is yellowish and contains tiny openings that lead to the nerves and cells inside the tooth. If the enamel on a tooth gets worn away and the dentin is exposed, the tooth can look yellow and hot or cold foods can stimulate the tooth's nerves, causing tooth sensitivity.

A tooth is composed of four dental tissues: enamel, dentin and cementum, which are hard or calcified, and pulp, which is soft or noncalcified. The visible part of the tooth is called the crown. It is made of enamel, an extremely hard, non-living substance. Dentin is thet part of the tooth that is beneath enamel and cementum.
The dentin lies just beneath the enamel, and is the largest part of the tooth. Its bone-like substance is comprised of minerals, water and protein (while enamel is almost all mineral, enamel is about half mineral, half organic). What's more important to know is that your tooth's color comes from the dentin. The condition of your dentin determines how bright -- or not -- that color will appear to the eye.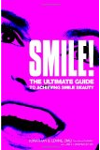 Dentin is the layer of the tooth just under the enamel. It is yellow in color. It is also softer that enamel. It is one of the three layers of the tooth. The enamel is the outer layer, the dentin is the middle layer, and the pulp is the inside layer. Decay that has extended to this layer of the tooth can spread rapidly, and needs to be treated quickly by a dentist.
Your tooth is actually made up of layers. Dentin is the second layer, and lies underneath the enamel. While your enamel is very hard, dentin is more akin to bone -- it's hard, but not as hard as enamel, and somewhat porous as well. When your dentin is exposed (like by a cavity), you may feel some pain (hot and cold sensitivity etc.). It's also yellow in color (which is why the bottom of your teeth looks yellowish when your gums recede).

The dentin serves to protect the pulp of the tooth if the enamel is somehow breached. The pain will let you know this needs to be addressed.
Dentin is one of the four major components of teeth (enamel, dentin, cementum and pulp). It is the second hardest tissue that lies underneath the outer Enamel layer but is not as hard as enamel. It is the part of the tooth that surrounds the pulp and connects to the pulp. If the dentin is exposed or carious then the sensitivity or pain is relayed to the nerve from the open tubules in the dentin.
Continue Learning about Teeth Basics