You should describe details of what you are looking for and what things you are not happy with about your current smile. You can even show pictures of the ideal smile you are looking for. Also, explaining your expectations of the outcomes of your new smile is important (ex. do you want it to look and feel natural?) I think communication is key to achieving the best results.
Tell him/her exactly what you want your smile to look like. Depending on your mouth, they can help you come up with a treatment plan that will help you achieve the way you want to look.
When speaking with a cosmetic dentist about your desire to fix your teeth and change your smile, let him or her know which particular aspects of your teeth you are dissatisfied with. Try to be as specific as possible. Computer technology now makes it possible to view images of how your teeth can look after the procedure. But be realistic. While cosmetic dentistry can improve your appearance, it won't completely transform it.
A beautiful smile is both you the patient and your dentist desire as a final result! What I tell my patients is the following: I want to give you the smile you want and deserve but we need to work together to achieve this end result. I explain to them that I'm will be their coach and they will be the quarterback, so they will call the shots and I will intervene when I think they are making either a bad decision or I have a better option. In either case we are working together to get your dream smile. I ask my patients to bring in pictures from magazines, photos, etc. to customize their smile. We can do a mock up either in the mouth or on models for my patients to view. In either case this is a team effort where honest communication between Doctor and Patient is most important!
A new, improved smile is too important to be decided by one person who isn't even the owner of the smile in question. As a dentist, I have no idea what kind of smile a patient wants until he or she tells me. Thus, communication is the name of the game. That's why we go through the process together. The first step is identifying the problem and identifying what the patient would like to change, and which option (or options) are right for him.

When telling your aesthetic dentist what you'd like changed, try and be as specific as possible. Also, provide a complete history of your oral health. Take a moment to jot down any changes your teeth have gone through, whether it was from braces, previous restorative dentistry, years of wear and tear or some kind of outside trauma to your teeth. This helps your aesthetic dentist know what you and your smile have been through, and how well you have fared. If you have photos of you at a younger age, before time -- or bad dental work -- took their toll on them, bring them in to your dentist. Seeing your original smile can help your dentist and his team return your smile to something more like it used to be. These are the pieces you can contribute to help direct your dentist toward giving you the smile you want.

Once you've given your dentist this information, he should go through a series of analyses that will help you arrive at the best aesthetic option for you.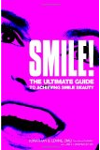 Start by letting the cosmetic dentist know about things you would like improved or changed with your smile and what you would like the final result to look like. Your ideas about the final outcome are very important. If you have pictures of one or more smiles that you like, bring them with you to show the dentist.
You must tell your Cosmetic Dentist exactly what you don't like about your smile. Be specific as possible. Let your doctor know if it is the color, shape, size, or positioning of teeth, etc. that you don't like. Your Dentist will then be able to give you options in how to improve your smile so that your expectations are met, if not exceeded. This way you walk away with the smile you always wanted.
Continue Learning about Teeth Basics