Some do's and don'ts for healthy teeth are:
Do brush and floss teeth at least twice a day. Carry a hygienically protected toothbrush (in a toothbrush case) and floss with you.
Don't go overboard with sugared and fatty foods.
Do take calcium and vitamin C -- both promote healthy gums. There are new supplements that are being introduced to the American market that will help soft tissue healing and improved health.
Don't stress out. Your gums are just one in a long list of parts of your body that suffer from too much stress.
Do get your teeth professionally cleaned at least twice a year, more than that if your gums look inflamed or if you've had significant dentistry in the past. (Restorative dentistry is especially prone to breaking down because the artificial surface is like a magnet to plaque much more than a natural surface acts as a magnet to plaque.
Do eat foods high in fiber, like fruits and vegetables, which have fortify both the hard and soft tissues of the mouth.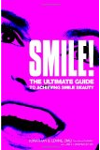 Brushing twice a day, flossing once a day, and visiting your dentist regularly are the abc's of healthy teeth.

Only a dentist can determine if anything more than a routine cleaning and regular brushing & flossing is necessary.
Thus regular visits to your dentist shouldn't be delayed.
To keep your mouth in good condition:
Brush twice a day.
Clean between your teeth daily.
Eat a balanced diet and limit snacks.
Visit your dentist regularly for a dental examination and professional teeth cleaning.
You can maintain healthy teeth by brushing twice a day with a toothpaste that contains fluoride and flossing your teeth once a day. You also should see your dentist for regular professional cleanings. Most problems with teeth are caused by plaque, so the best defense is to remove it before it builds up and has a chance to cause problems.

Other good advice is to limit the amount of sugary snacks and drinks you consume. Avoid smoking, which can lead to tooth loss because it increases the risk of getting gum disease. Don't chew on ice or hard candy to avoid cracking or chipping a tooth.
Continue Learning about Teeth Basics