Your daughter may be the victim of relational aggression also known as the "mean girl scene".
Here are the warning signs:
She talks about being "picked on," shunned or excluded often. Every girl will be picked on or excluded, but if you hear this complaint more than a few times, take your daughter seriously. Listen and watch. Is there a repeated pattern? Bullying is a usually a repeated behavior that always has a negative intent. Once a girl becomes a target she usually is repeatedly targeted by that girl or group.
She speaks negatively about certain girls or a certain group of girls or clique. This could be the same group of girls that she once considered to be good friends. Tune in a bit closer. It could be a sign that relational aggression is happening in your child's class or group.
She has a sudden marked and uncharacteristic change in mood. The girl may seem sadder or even depressed or more irritable or angry and those changes seem to come on when she comes home from school, during the weekends (when she may be "uninvited") or after a phone call, email or text-message.
She suddenly appears lonely or withdraws. She starts to pull away from things she once seemed to enjoy.
She doesn't speak of having any friends. No one calls, texts, emails or invites her over (not for one day or one weekend but as a general pattern). Remember, popularity is a myth. Girls don't need lots of friends, but they do need one or two loyal buddies. The red flag here is if your daughter has no friends, or had friends and suddenly "lost" them.
She seems jittery, concerned or even afraid when an email, text, message, or phone call comes for her. She may quickly cover up the computer screen or refuse to answer a text or personal call. It may mean she is the victim of cyberbullying or fears that vicious electronic gossip or photos are being circulated about her.
Of course, there could be a number of other reasons for such behaviors, but any one should be a parent red flag that something is wrong and warrant a closer look. Don't overlook that relational aggression could be a possible cause.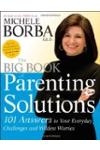 Continue Learning about Teens Emotional Health