Parents can have a tremendous impact on kids' social lives. Here are ways parents can avoid ruining their kids' social lives.

• Set a Terrible Example. Do you tell your kids to have good manners, but then verbally abuse your waiter? Do you tell your kids not to talk about people behind their back, and then pick up the phone to gossip? Don't expect your kids to be a good friend unless you are.

• Be a Pushy Stage Mom. Do you insist that your shy son have a huge birthday party even though he'd rather invite his one close friend? Have you tried to make play dates for your kid from names on the social page? Don't think you can muscle your kid into friendships that only you care about.

• Act Like a Micro-Managing Drill Sergeant. Do you orchestrate every minute of your child's time with his friends? Do you hover at every play date constantly darting back and forth with some concern? Don't hyper-parent or prevent your child from gaining his own friendship experiences.

• Make Your Home as Sterile as an Operating Room. Do your child's friends feel like they ought to wear white gloves when they come over? Do you insist they take off their shoes and never touch anything? Don't be so uptight about being orderly that your kid and his friends can't feel relaxed.

• Act Like a Brontosaurus. Do you embarrass your kids in front of their friends, by not understanding their language or culture? Do you insist that your kid dress like he's starring in Grease? Don't refuse to change when it comes to customs that are really important to your kids and their friends.

• Put on the Robe and Pick up the Gavel. Are you constantly criticizing the way your child tries to make friends? Do you eavesdrop on his conversations, and tell him what he should have said? Don't be so critical that you discourage your kid from taking each step towards learning new friendship skills.

• Stick that Nose in the Air. Are your kids' friends never good enough for your standards? Do you disrespect, ignore, never take the time to sit down and find out who they really are? Don't dismiss your child's friends without appreciating what it is about them that your child values.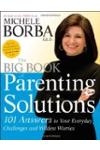 Best way is to clear up within yourself any of your own social-issues you may experience now as an adult, as well as, growing up.

Also open dialogues and communication on a regular basis with all of your children, to hear from them their wants and needs. Doesn't mean you have to meet them all, but they do need to feel you hear and care.

This will begin an environment of emotional safety and healthy communication in both directions.

Listen to your children and then discuss how to meet their wants/needs as best you can, maintaining your role as a parent.
Continue Learning about Teens Emotional Health