This deep breathing exercise with visualization can help you relax:

Find a place where roommates, friends, phone calls, e-mail, or any other outside distractions won't bother you. Close your eyes and visualize your favorite, most relaxing spot. Maybe a sandy strip of deserted beach, a cozy chair next to a fire, a snowy slope, or a lovely trail through the woods. Place yourself in a door looking out on your relaxing spot of choice. Now, before you step through the door and begin to relax, visualize each of your worries stacked neatly on your left. Imagine giving the neat pile a good kick, scattering your worries in every direction. Next, step through the door and enter your relaxing world. Begin to focus only on your breath. Breathe in and out five times, deeply and slowly.

With each breath in, imagine yourself inhaling that sweet, tropical air, or that clear mountain freshness. See this rejuvenation coursing through your entire body, cleansing it of any remaining emotional and mental baggage. Then, as you breathe out, cleanse yourself of all this weight. With each breath, feel your lungs expand and contract in strong, consistent, powerful motion. See yourself glowing inside and out from all the clean air pumping through your now weightless body. A dark spot on your glowing body represents any place where tension still exists. Focus on that spot and feel your breath immediately become more active in that area, cleansing and purifying that part and making it glow like the rest of you. Now you should feel energy and warmth filling your entire body, replacing the cold of anger, depression, and fatigue.

Once you feel you have been thoroughly cleansed, start to familiarize yourself again with the surrounding world. Hear the sounds, feel the temperature, and realize how you are a part of this place. Collect your scattered concerns and replace them in your refreshed, relaxed, and energized mind.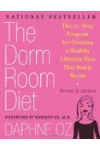 Continue Learning about Teen Perspective: Stress and Depression