Meditation can be as simple as just a few spare moments spent in silence. It does not have to be an elaborate process during which you achieve spiritual enlightenment. The point of meditation is to help you quiet your mind, and to notice how you react to the thoughts and feelings that inevitably pass through your mind while you are trying to be quiet. Meditation helps you bring your consciousness back to the present. We spend so much time thinking about our futures or our pasts, what we'll be doing tomorrow or what we screwed up yesterday. It's so much more important for us to be present in and engaged with this day, this moment, first. So, while meditation can help you get more out of the future, its main purpose is to help you live within the present.

Meditation sometimes involves sitting still in a certain position for a period of time and focusing on your breathing. You may prefer to do a walking meditation, quieting your mind as you move without speaking through the countryside, or the streets of your neighborhood.

Meditation can be hard in the beginning, since you're attempting to let go of the thoughts that occupy you, to give yourself a blissful break from worrying. It makes you realize how often our thoughts are controlling us, rather than the other way around! There are plenty of good books and manuals available to help you begin a meditation practice.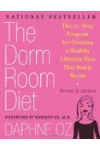 Continue Learning about Teen Perspective: Stress and Depression