At any stressful point during the day, you can instantly lower your blood pressure and relax right where you are. When you breathe slowly through your nose, a gas called nitric oxide is released from your nasal passages into the bloodstream. This gas acts on the blood vessels to dilate them and lowers your blood pressure naturally. You will have moments of relaxation.

Stop reading, close your eyes, and breathe slowing through your nose for a count of ten. Exhale slowly through your mouth the same way. Repeat this 5-10 times.

Use this technique whenever you need a little breather. Under chronic stress, you take shallow breaths and may even hold them. This causes shunting of blood to the brain and makes you more alert, but it makes the kidneys less effective at filtering the salt out of your blood and explains why chronic stress can lead to high blood pressure.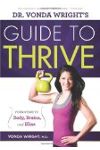 Continue Learning about Teen Perspective: Stress and Depression