Many times, stress can cause college students to eat unhealthy foods, especially late at night. If studying at night causes you to nervously munch, don't study in your dorm room surrounded by your roommate's chips and other snacks piled high on the shelf. Study in another place in the dorm hall where it is quite and food is prohibited.
Late-night talks are a danger zone for unhealthy eating because:
You are enjoying bonding with your friends and aren't thinking about what goes into your mouth.
It's many hours since the cafeteria closed for dinner, and your body is starting to get hungry again.
It's late at night and you're getting tired, so you eat to stay awake.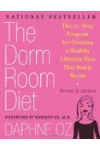 Continue Learning about Teen Perspective: Nutrition and Healthy Eating