Here are some tips for eating healthy at fast food restaurants:
Opt for those low-fat dressings, and use sparingly as they probably have a lot of sugar and salt to compensate for less fat.
Whenever you can, go for grilled. "Extra crispy" just means more bread and more oil.
Try to fit in vegetables and protein whenever possible (like a veggie bean burrito).
Always ask for low-fat or nonfat dairy products.
Eat raw fruits and veggies whenever available.
If you must eat at a fast food restaurant, go for a salad. If you can't get a salad (or don't want to), get the leanest meat you can find (skinless poultry or fish, preferably) or a veggie burger. If you don't want either of those, go for the hamburger, but nix the cheese and special sauce.
And, finally, if you absolutely must have these accoutrements, go for the smallest size available. Keep in mind, that one 4-ounce burger (no bun, mayo, or special sauce included) is 360 calories, the same as the calorie count in four veggie burgers.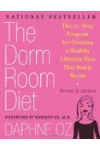 Continue Learning about Teen Perspective: Nutrition and Healthy Eating